This is no fiction, no exaggeration. If I have failed in anything, it has been in presenting to the reader too prominently the bright side of the picture. I doubt not hundreds have been as unfortunate as myself; that hundreds of free citizens have been kidnapped and sold into slavery, and are at this moment wearing out their lives on plantations...
-Solomon Northup, 1853,
Twelve Years a Slave
Questioning the Story:
During what years was Solomon Northup a slave?
Like in the movie, the real Solomon Northup was tricked and sold into slavery in 1841 and did not regain his freedom until January 3, 1853.
Was Solomon Northup married with two children?
In researching the 12 Years a Slave true story, we discovered that Solomon Northup married Anne Hampton on Christmas Day, 1828. Unlike the movie, they had three children together, not two. Their daughter Margaret and son Alonzo are portrayed in the movie, while their other child, Elizabeth, was omitted. At the time of the kidnapping, Elizabeth, Margaret and Alonzo were 10, 8 and 5, respectively.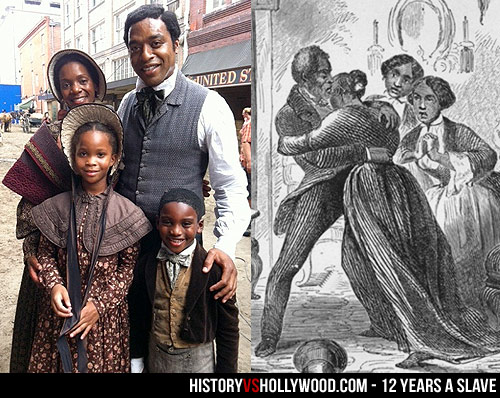 Left: From back to front, actors Kelsey Scott, Chiwetel Ejiofor, Quvenzhané Wallis and Cameron Zeigler portray the Northup family in the movie. Right: Solomon Northup is reunited with his wife and children at the end of his 1853 memoir.
While enslaved, did Solomon Northup pleasure a woman he discovered was in bed with him?
No, the flash-forward scene that unfolds early in the 12 Years a Slave movie is entirely fictitious and was created by director Steve McQueen and screenwriter John Ridley. "I just wanted a bit of tenderness—the idea of this woman reaching out for sexual healing in a way, to quote Marvin Gaye. She takes control of her own body. Then after she's climaxed, she's back where she was. She's back in hell, and that's when she turns and cries."
Did Solomon Northup really play the violin?
Yes. During our investigation into the 12 Years a Slave true story, we learned that Solomon began playing the violin during the leisure hours of his youth, after he finished his main duty of helping his father on the farm. In his memoir, he calls the violin "the ruling passion of my youth," going on to say, "It has also been the source of consolation since, affording pleasure to the simple beings with whom my lot was cast, and beguiling my own thoughts, for many hours, from the painful contemplation of my fate."
Did two men really trick Solomon into going to Washington, D.C. with them?
Yes. Solomon met the two men in the village of Saratoga Springs, New York. The men had heard that Solomon was an "expert player of the violin". They identified themselves using fake names and told him that they were part of a circus company that was looking for someone with his precise musical talent. The two men, later identified as Joseph Russell and Alexander Merrill, asked Solomon to accompany them on a short journey to New York City and to participate with them in performances along the way. They only delivered one performance to a sparse crowd, and it consisted of Russell and Merrill performing somewhat elementary feats like tossing balls, frying pancakes in a hat, ventriloquism and causing invisible pigs to squeal.

Once in New York City, Russell and Merrill encouraged Solomon to go to Washington, D.C. with them, reasoning that the circus would pay him high wages, and since it was the summer season, the troupe would be traveling back north anyway.


Did Solomon's kidnappers really drug him?
As he indicated in his autobiography, the real Solomon Northup is not positive that he was in fact drugged, however, he remembers various clues that led him to that conclusion. He had spent the day with Alexander Merrill and Joseph Russell making stops at a number of saloons in Washington, D.C. They were observing the festivities that were part of the great funeral procession of General Harrison. At the saloons, the two men would serve themselves, and they would then pour a glass and hand it to Solomon. As he states in his memoir, he did not become intoxicated.

By late afternoon, he fell ill with a severe headache and nausea. His sickness progressed until he was insensible by evening. He was unable to sleep and was stricken with severe thirst. He recalls several people entering the room where he had been staying. They told him that he needed to come with them to see a physician. Shortly after leaving his room and heading into the streets, his memory escapes him and the next thing he remembers is waking up handcuffed and chained to the floor of the Williams Slave Pen in Washington, D.C.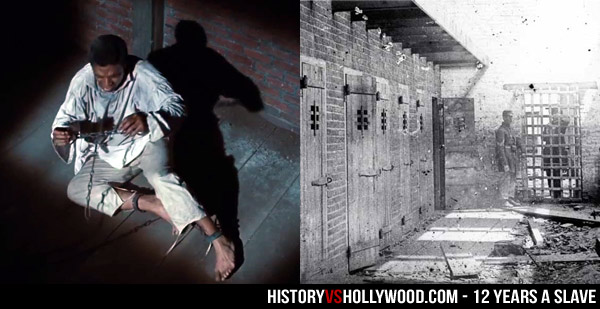 Left: Solomon Northup (Chiwetel Ejiofor) wakes up handcuffed and chained to the floor of a Washington, D.C. slave pen in the movie. Right: An 1860s photograph of a real Alexandria, Virginia slave pen.
Why didn't Solomon tell anyone that he was a free man?
Shortly after his kidnapping, Solomon did try to tell the slave dealer James H. Birch (spelled "Burch" in the book and movie) that he was a free man. Like in the movie, he also told Birch where he was from and asked Birch to remove the irons that were shackling him. The slave dealer refused and instead called upon another man, Ebenezer Rodbury, to help hold Solomon down by his wrists. To suppress Solomon's claims of being a free man, Birch whipped him with a paddle until it broke and then with a cat-o'-nine tails, delivering a severe number of lashes. Solomon addresses the lashings in his memoir, "Even now the flesh crawls upon my bones, as I recall the scene. I was all on fire. My sufferings I can compare to nothing else than the burning agonies of hell!" Following the lashings, Birch told Solomon that he would kill him if he told anyone else that he was a free man.

Below is a picture of Birch's slave pen in Alexandria, Virginia, circa 1865. It had been used to house slaves being shipped from Northern Virginia to Louisiana. The building still stands today and is currently home to the offices of the Northern Virginia Urban League. It should be noted again that this is not the D.C. slave pen where Solomon was held. Solomon was held at the Williams Slave Pen (aka The Yellow House), which was the most notorious slave pen in the capital. The Williams Slave Penn was located at roughly 800 Independence Avenue SW, one block from the Capitol, and is now the site of the headquarters of the Federal Aviation Administration.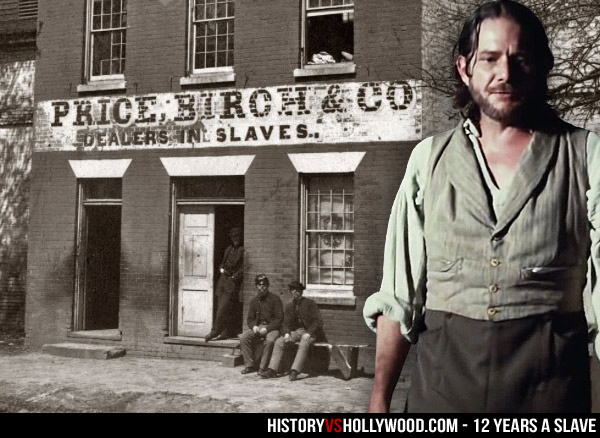 Left: The real James H. Birch's slave pen in Alexandria, Virginia, circa 1865. Right: Actor Christopher Berry portrays slave dealer Birch (spelled "Burch" in the movie).
Did a sailor really murder one of the slaves on the ship?
No. The real Solomon Northup did come up with a plan to take over the brig Orleans along with two other slaves, Arthur and Robert. However, unlike what happens in the film, Robert did not die after being stabbed when he came to the defense of Eliza, who in the movie is on the verge of being raped by a sailor. Instead, Robert died from smallpox and the plan to take over the ship was scrapped.
Was Solomon Northup's name really changed?
Yes. Evidence discovered while researching the true story behind 12 Years a Slave confirmed that Solomon Northup's name was in fact changed to Platt Hamilton. An official record of the name appears on the April 1841 manifest of the brig Orleans, the ship that carried Northup southward from the Port of Richmond, Virginia to the Port of New Orleans, Louisiana. The portion of the ship's manifest that displays the name "Platt Hamilton" is pictured below. -Ancestry.com



Solomon Northup's slave name Platt Hamilton appears on the April 1841 ship manifest of the brig
Orleans
, supporting his story.
Is William Ford (Benedict Cumberbatch) accurately portrayed in the movie?
No. The movie paints William Ford (Benedict Cumberbatch) as a hypocrite, contradicting his Christian sermons by overlaying them with his slave Eliza's agonizing screams. In his memoir, Solomon Northup offers the utmost words of kindness for his former master, stating that "there never was a more kind, noble, candid, Christian man than William Ford." Northup blames William Ford's circumstances and upbringing for his involvement in slavery, "The influences and associations that had always surrounded him, blinded him to the inherent wrong at the bottom of the system of Slavery." He calls the real William Ford a "model master", going on to write, "Were all men such as he, Slavery would be deprived of more than half its bitterness."
Did Northup really get into a scuffle with Tibeats over a set of nails?
Yes. Like in the movie, the scuffle over the nails resulted in a carpenter named John M. Tibeats trying to whip Northup, but Northup fended off the attack, grabbed the whip, and began to strike his attacker. Afterward, Tibeats fetched two overseers that he knew on neighboring plantations. The men bound Northup and put a noose around his neck. They led him out to a tree where they were going to hang him, but were stopped and chased off by Mr. Chapin, a just overseer who worked for William Ford. When Ford returned from a trip later that day, he personally cut the cord from Northup's wrists, arms, and ankles, and he slipped the noose from Northup's neck.

Not depicted in the movie, the 12 Years a Slave true story brings to light a second scuffle that Northup got into with Tibeats while Ford and Chapin were away, resulting in Tibeats chasing Northup with an axe. Fearing impending retaliation from Tibeats, that time he ran away. However, Northup returned to the plantation after being unable to survive on his own in the harshness of the surrounding swamps. Even though he was forgiven by Ford, the plantation owner decided to sell Northup in part to prevent any more feuds with Tibeats. To Northup's misfortune, he ended up being bought by a much crueler master, Edwin Epps.
Was Edwin Epps really as cruel as the movie portrays?
Yes. In fact, the real Edwin Epps was crueler than actor Michael Fassbender portrays him to be in the movie. In addition to Edwin Epps being overcome by "dancing moods", where he would force the exhausted slaves to dance, in real life, Epps also had his "whipping moods". Epps usually found himself in a "whipping mood" when he was drunk. He would drive the slaves around the yard and whip them for fun.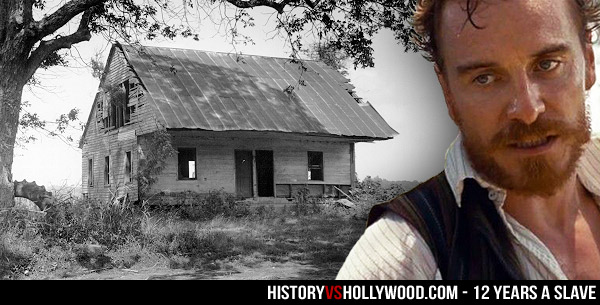 The real Edwin Epps house (left) prior to its restoration and relocation. The single story Louisiana cottage was less grand than the house shown in the movie. Northup helped to build the home for Epps' family.
Did Edwin Epps really obsess over his female slave Patsey?
Yes, but the movie puts more focus on Edwin Epps's alternating passion for and disgust with Patsey (Lupita Nyong'o) than Northup's memoir. In his book, the real Solomon Northup refers to Epps's "lewd intentions" toward Patsey, especially when he was intoxicated.
Did Edwin Epps really chase after Solomon with a knife?
Yes. In the movie, after Solomon Northup (Chiwetel Ejiofor) fetches Patsey (Lupita Nyong'o), he tells her not to look in Epps direction and to continue on walking. Edwin Epps (Michael Fassbender), who was half intoxicated and contemplating satisfying his lewd intentions toward Patsey, demands to know exactly what Solomon said to Patsey. When Solomon refuses to tell him, he chases after Solomon with a knife, eventually tripping over the fence of a pig pen. In the book, he does chase after Solomon with a knife, but there is no mention of him tripping over the fence.
Did Mistress Epps really encourage her husband to whip Patsey?
Yes. Despite Patsey having a remarkable gift for picking cotton quickly, she was one of the most severely beaten slaves. This was mainly due to Mistress Epps encouraging her husband Edwin to whip Patsey because, as Northup writes, Patsey had become the "slave of a licentious master and a jealous mistress." Northup goes on to describe her as the "enslaved victim of lust and hate", with nothing delighting Mistress Epps more than seeing Patsey suffer. Northup states that it was not uncommon for Mistress Epps to hurl a broken bottle or billet of wood at Patsey's face.

As portrayed in the 12 Years a Slave movie, in his book Northup describes one of the whippings that Patsey received as being "the most cruel whipping that ever I was doomed to witness—one I can never recall with any other emotion than that of horror". It was during this whipping that Epps forced Northup to deliver the lashings. After Northup pleaded and reluctantly whipped Patsey more than forty times, he threw down the whip and refused to go any further. It was then that Epps picked up the whip and applied it with "ten-fold" greater force than Northup had.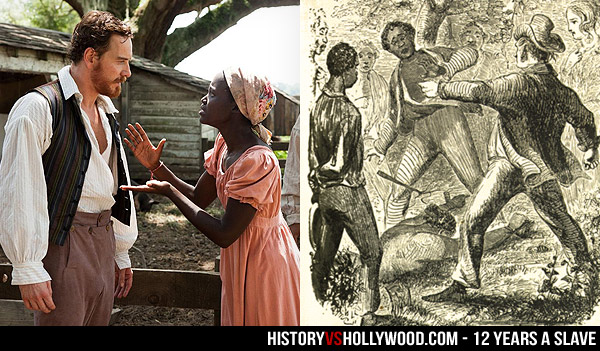 Left: Patsey (Lupita Nyong'o) pleads with her master, Edwin Epps (Michael Fassbender). Right: A drawing in Northup's 1853 memoir depicts the "staking out and flogging" of Patsey, who can be seen on the ground. Epps is shown directing Solomon to continue the lashings after Solomon throws down the whip and refuses.
Did Patsey really beg Solomon to end her life?
No. This pivotal, emotionally-charged scene is perhaps the movie's biggest blunder with regard to the true story. It was most likely unintentional and is the result of the filmmakers misreading a line in Northup's autobiography. In the book, Northup is discussing the suffering of Patsey, who was lusted for by her master and hated by his jealous wife.


"Nothing delighted the mistress so much as to see [Patsey] suffer, and more than once, when Epps had refused to sell her, has she tempted me with bribes to put her secretly to death, and bury her body in some lonely place in the margin of the swamp. Gladly would Patsey have appeased this unforgiving spirit, if it had been in her power, but not like Joseph, dared she escape from Master Epps, leaving her garment in his hand."
It is rather obvious that it is Mistress Epps who wants to bribe Northup to kill Patsey. Patsey wants to escape like Joseph, not kill herself. It seems that the filmmakers misread the line, attributing Mistress Epps' wishes to Patsey. It is a little discouraging to realize that this crucial scene was likely the result of a misunderstood antecedent.
-TheAtlantic.com
Did Patsey and Mistress Shaw really talk over tea?
No. In the movie, Patsey (Lupita Nyong'o) and Mistress Shaw (Alfre Woodard), the black wife of a plantation owner, have a conversation over tea. This scene was invented for the film. Director Steve McQueen wanted to give Mistress Shaw (Alfre Woodard) a voice.
Did Armsby betray Northup by letting Epps know about Northup's letter to his friends in New York?
Yes. In his memoir, Northup describes Armsby as a man who came to the plantation looking to fill the position of overseer but was reduced to labor with the slaves. In an effort to better his role on the plantation, he divulged Northup's secret to Edwin Epps. When Epps confronted Northup, he denied ever writing the letter and Epps believed him.

Although it is not shown in the movie, this was not the first time that Solomon Northup tried to have someone help him send a letter home. When he was on the ship that brought him south, a sailor helped him mail a letter he'd written. That letter actually made it home to New York and was obtained by attorney Henry B. Northup, a relative of Solomon's father's former master. Since Solomon was not yet aware of his final destination, he could not provide a location in the letter. Officials in New York told Henry that no action would be taken until they knew where to look for Solomon.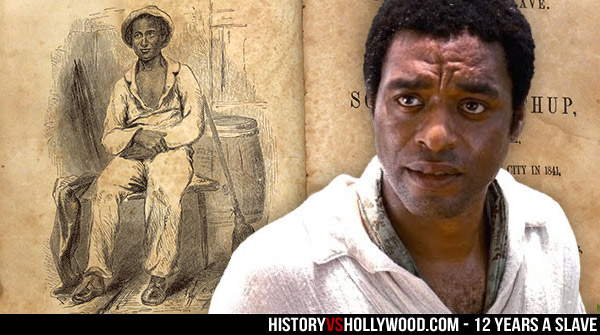 The book reveals that a sailor helped Solomon Northup send a letter home while he was on the ship south. The letter made it, but Solomon was unable to provide his location.
Was Brad Pitt's character, Samuel Bass, based on a real person?
Yes. Samuel Bass's portrayal in the 12 Years a Slave movie is very accurate to how Northup describes him in the book, including his argument with Edwin Epps. Much of what Bass (Brad Pitt) says during that scene is taken almost verbatim from the book, "...but begging the law's pardon, it lies. ... There's a sin, a fearful sin, resting on this nation, that will not go unpunished forever. There will be a reckoning yet—yes, Epps, there's a day coming that will burn as an oven. It may be sooner or it may be later, but it's a coming as sure as the Lord is just."
Did the real Samuel Bass help to free Northup?
Yes. Like in the movie, Samuel Bass, who also appears in Northup's autobiography, was influential in Northup's release. As the movie indicates, Samuel Bass was a Canadian who was in Louisiana doing carpentry work for Northup's owner, Edwin Epps. Northup began assisting Bass and eventually decided to confide in him after he learned that Bass was against slavery. After Solomon shared his story of being tricked and kidnapped into slavery, Samuel Bass became determined to help him, even vowing to travel to New York himself. Bass wrote letters on Solomon's behalf to various individuals back in New York. The first of these letters ended up being the one that set in motion the events that led to Solomon's release from slavery in early 1853. -Solomon Northup: The Complete Story of the Author of Twelve Years a Slave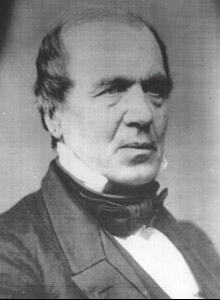 Attorney Henry B. Northup, a relative of Solomon's father's former master, rescued Solomon from slavery.
Who was responsible for Solomon Northup's release?
The letters written by Samuel Bass that were sent to New York eventually caught the attention of New York Whig attorney Henry B. Northup, who was a relative of Solomon's father's former master. Henry was a part of the family that took in Solomon's father Mintus after he was freed.

Realizing the injustice, Henry made the long journey south to Louisiana and successfully brokered a deal for Solomon's release. After he rescued Solomon, he returned home with him and fought to bring Solomon's kidnappers to justice. Henry was also instrumental in securing a publisher for the memoir that would tell Solomon's story, and in finding the ghost writer, David Wilson, who lived within five miles of Henry's home. Henry hoped that the book would alert the public to his case against Solomon's two kidnappers.
Were Solomon Northup's parents slaves?
Our exploration into the true story behind 12 Years a Slave brought to light the fact that Solomon's father Mintus Northup was a former slave who had been emancipated in approximately 1798. His mother had never been a slave. She was a mulatto and was three quarters white (her name is never mentioned in the book). Solomon was therefore born a free man in 1807, at a time when slavery still existed in New York. Solomon's father had been a slave to Capt. Henry Northup, a Loyalist who freed Mintus around 1798 as part of a provision in his will. Mintus took his master's surname.
What happened to Solomon Northup after he was freed?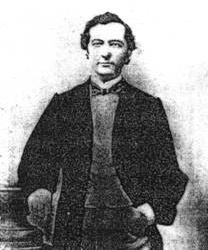 With input from Northup, ghost writer David Wilson, an attorney and great orator, wrote the memoir.
Upon his return home to Saratoga Springs, New York, Northup shared his story and gave interviews to the local press. His story became well known in the North and he started to speak at abolitionist rallies. An 1855 New York State Census confirms that he had indeed returned to his wife Anne, as the two were together again. He also lists himself as a land owner and a carpenter.
In the hands of a ghost writer by the name of David Wilson (pictured), Northup started to provide input for his book. It was published around the middle of July, 1853, after just three and a half months of research, writing, and interviews by the white ghost writer Wilson, who was himself a prominent New York lawyer and author of two books about local history. Henry Northup, the attorney who helped to free Solomon, also contributed to the production of the book and encouraged its speedy publication in an effort to garner public interest in bringing Northup's kidnappers to trial.
Were Solomon Northup's kidnappers ever brought to justice?
No. With the help of public interest in Northup, partially as the result of his book, attorney Henry Northup set his sights on two men, Alexander Merrill and Joseph Russell, who were believed to have played pivotal roles in the kidnapping. The two men were arrested but never convicted. Disagreements over where the case should be tried, New York or the District of Columbia, led to the decision over jurisdiction to be sent to the New York Supreme Court and then to the New York Court of Appeals. This was after three of the four counts against the two men had already been dropped since it was determined that these counts originated in Washington, D.C., not the state of New York.

During this time, the men in custody applied for release. Joseph Russell's bail was nominal and Alexander Merrill's bail was set at $800. The New York Court of Appeals reversed the decision of the lower courts, citing that the indictment legally could not be split, with one count being valid while the other three were ruled invalid due to issues over jurisdiction. In May of 1857, the case was discharged and the two men were never brought to trial. -Twelve Years a Slave - Dr. Sue Eakin Edition
When and how did Solomon Northup die?
The last known details about Solomon Northup's life are mostly speculative and no one is certain of his exact fate. It is believed that he might have been involved with the Underground Railroad up until the start of the American Civil War. There are also reports of angry mobs disrupting speeches that he gave at abolitionist rallies. This includes speeches that he was giving in Canada in the summer of 1857. Some believe that this could have led to him being murdered, while others have conjectured that it's possible he was kidnapped again, or that his two former kidnappers who had been on trial went looking for Northup and killed him. Certain members of his family have passed down the story that he had been killed in Mississippi in 1864, but there is no evidence to support that claim. An 1875 New York State Census lists his wife Anne's marital status as "Widowed". No grave of Solomon Northup has ever been found. -Solomon Northup: The Complete Story of the Author of Twelve Years a Slave
Is it possible that Solomon Northup planned his kidnapping with the two men in order to split the profits?
Though the idea might seem far-fetched, there has always been some conjecture that Solomon Northup was a willing accomplice to his kidnappers, Alexander Merrill and Joseph Russell. The theory was that Northup planned to split with Merrill and Russell the profits from being sold into slavery after he would either escape or have Merrill and Russell subsequently arrange for him to be freed. In a response to reader inquiries, a newspaper column that appeared in The Saratoga Press at the time goes as far as to raise the possibility that the case against Merrill and Russell was thrown out for such reasons.

"We would answer by saying that since the indictment was found, the District Attorney was placed in possession of facts that whilst proving their guilt in a measure, would prevent a conviction. To speak more plainly, it is more than suspected that Sol Northup was an accomplice in the sale, calculating to slip away and share the spoils, but that the purchaser was too sharp for him, and instead of getting the cash, he got something else."

According to the testimony of John S. Enos, Alexander Merrill had attempted this scenario earlier in his kidnapping career. Yet, with regard to Northup, no evidence was ever found to prove that he was involved in his own kidnapping and the events chronicled in his book Twelve Years a Slave have been widely accepted as being none other than the true story. -Twelve Years a Slave - Dr. Sue Eakin Edition
12 Years a Slave Interviews, Trailer and Related Video
Watch two featurettes that include interviews with the actors and director Steve McQueen. View the 12 Years a Slave movie trailer.
WATCH

12 Years A Slave Featurette - Chiwetel Ejiofor Becomes Solomon Northup
This featurette, released just prior to the movie, features interviews by the director and actors as they reflect on Solomon Northup's autobiography and actor Chiwetel Ejiofor's performance. The film's main stars are featured, including Benedict Cumberbatch, Michael Fassbender, Lupita Nyong'o, Sarah Paulson and Alfre Woodard.

WATCH

12 Years a Slave Featurette - A Portrait of Solomon Northup
In this featurette released in conjunction with the movie, director Steve McQueen explains what drew him to the story. McQueen and actor Chiwetel Ejiofor share their thoughts on the real Solomon Northup, the history, the film and the character. The producers also weigh in.

WATCH

12 Years Slave Trailer
12 Years a Slave is based on the autobiography of Solomon Northup, a free black man who was kidnapped in the North and sold into slavery. He worked on plantations in the state of Louisiana, where he remained for 12 years until he was released. Chiwetel Ejiofor portrays Solomon Northup and Brad Pitt is a Canadian carpenter who befriends Northup. Benedict Cumberbatch and Michael Fassbender both portray slave owners. The movie is based on Solomon Northup's autobiography Twelve Years a Slave published in 1853.

Link-to-Learn More: