Mob Movies Based on True Stories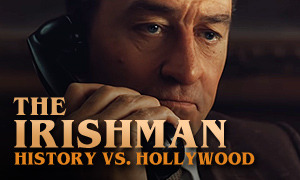 The Irishman: History vs. Hollywood
Gangster
| Martin Scorsese directs Robert De Niro and Al Pacino in a movie that attempts to answer who killed Jimmy Hoffa, but should we believe a story that's riddled with holes?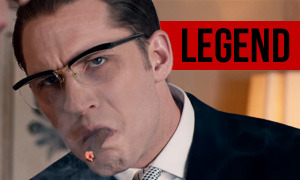 WATCH

Tom Hardy Portrays Identical Twin Gangsters in "Legend" Trailer
Gangster
| Tom Hardy portrays the Kray twins, English gangsters who ruled the East End of London during the 1950s and '60s.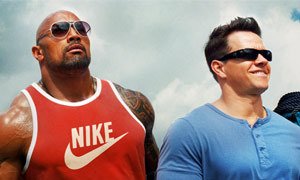 Pain & Gain: History vs. Hollywood
Gangster
| Did this Michael Bay movie inject too much fiction into its veins?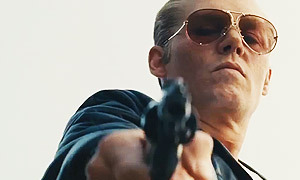 Black Mass: History vs. Hollywood
Gangster
| Meet the real gangster, his cronies, and the corrupt FBI agents that let him get away with murder.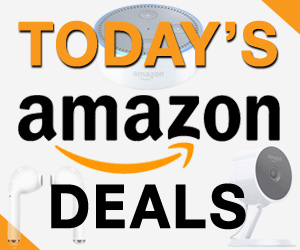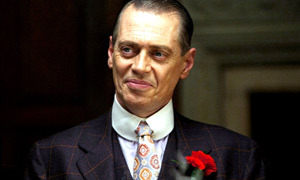 Boardwalk Empire: History vs. Hollywood
Gangster
| Find out which of your favorite characters and locations are based in reality.
ALL TRUE STORY Mob Movies
Some people are born into a life of crime, while others choose it and make a name for themselves. One thing that's undeniable is that the lush and glamorous lives enjoyed by the criminals in these real gangster movies often end in violence, imprisonment, or death. Whether you have imagined yourself as the undercover agent who goes in deep to bust a mafia ring, like Donnie Brasco, or as the criminal who presides over an illegal empire, like Nucky Thompson, here we give you the opportunity to meet the real life people behind your favorite TV shows and mob movies based on true stories. Join us as we peel back the Hollywood facade to reveal the brutal reality of these gangster movies.

The Irishman
Robert De Niro and Al Pacino star in a film about the man who supposedly killed Jimmy Hoffa, but is the movie a lie?

Black Mass
Johnny Depp portrays Boston gangster turned FBI informant Whitey Bulger.

Pain & Gain
Is the real story of the bodybuilding kidnappers as funny as the movie?

Boardwalk Empire
Which of your favorite characters are real?

Public Enemies
Meet the public hero who was Public Enemy #1.

American Gangster
How much of this rags-to-riches gangster story is true?

Donnie Brasco
Go undercover, see pics, and watch an interview with the real-life Donnie Brasco.

Casino
Does Scorsese's film cash in on the truth?

Goodfellas
Meet the real Henry Hill and learn more about the Lufthansa Heist.