Baseball Movies Based on True Stories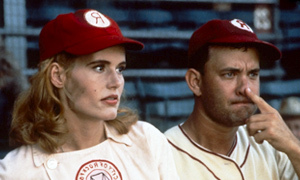 A League of Their Own: History vs. Hollywood
Baseball
| We've updated our research comparing the Tom Hanks movie to the real All-American Girls Professional Baseball League.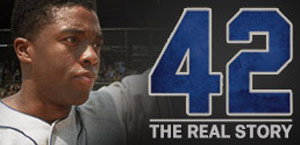 42: History vs. Hollywood
Baseball
| Is this Jackie Robinson movie batting above .500 when it comes to the facts?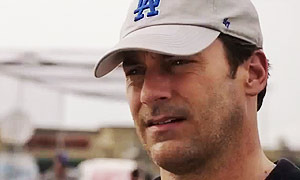 Million Dollar Arm: History vs. Hollywood
Baseball
| Does this Disney baseball movie allow the truth to step up to the plate?
ALL TRUE STORY Baseball Movies
Step up to the plate and join us as we take our best swing at divulging the truth behind these true story baseball movies. Whether it's a group of women who create A League of Their Own while the men are off at war, an aging high school science teacher who rediscovers his dream of becoming a big league pitcher, or a black man who shattered the color barrier that had existed in Major League Baseball for more than half a century, we'll introduce you to the real people behind these baseball movies based on true stories. From baseball biography movies to team stories, there's something to peek the interest of every baseball fan. Browse our newest additions below.

Million Dollar Arm
Does this Jon Hamm Disney baseball movie hit too many foul balls regarding the truth?

42
Does this Jackie Robinson movie strike out with regard to the truth?

The Rookie
Did Jim Morris really test his fastball by throwing past a speed limit monitor on the side of the road?

A League of Their Own
When the men go off to war, the women pick up their bats, but is the story based in fact?