Comedy Movies Based on True Stories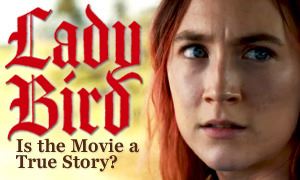 How Much of "Lady Bird" was Inspired by Director Greta Gerwig's Life?
Comedy
| We investigate which elements of the movie are autobiographical.
WATCH

Zach Galifianakis and Kristen Wiig Portray Bank Robbing "Masterminds"
Comedy
| The movie was inspired by the 1997 Loomis Fargo robbery.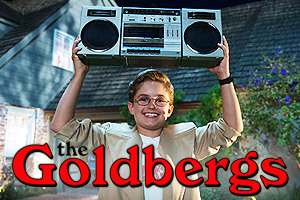 The Goldbergs: History vs. Hollywood
Comedy
| Meet the real family and discover what parts of the TV show are true.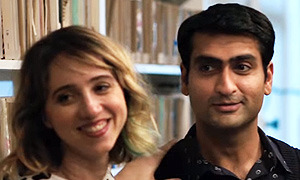 The Big Sick: History vs. Hollywood
Comedy
| We examine
The Big Sick
and diagnose which parts are fact and which are fiction.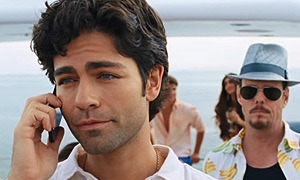 Meet the Real People Behind the "Entourage" Characters
Comedy
| We pit
Entourage
vs. Mark Wahlberg's entourage.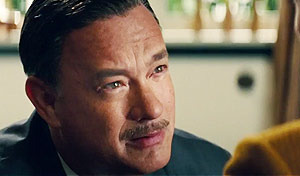 Saving Mr. Banks: History vs. Hollywood
Comedy
| The film chronicles Walt Disney's struggle with author P.L. Travers in turning her novel
Mary Poppins
into a movie.
ALL TRUE STORY Comedy Movies
Everyone knows that real life is often funnier than fiction. This is part of the reason that TV shows like America's Funniest Home Videos and websites like YouTube are so successful. So, it's no surprise that the fact-based stories behind true comedy movies end up finding their way to the big screen. Whether it's a dark comedy that we feel guilty laughing at because we know it's true, or a biopic about an individual whose circumstances and personality both exude copious amounts of humor, comedy movies based on true stories have the ability to tickle our funny-bone and peek our interest at the same time, especially when we're told that what we're seeing is based in fact.

Lady Bird
Find out how much of Lady Bird was inspired by Greta Gerwig's life.

The Big Sick
A romantic comedy based the movie's screenwriters, husband and wife Emily V. Gordon and Kumail Nanjiani, who also stars.

Entourage
Meet actor Mark Wahlberg's real-life posse who inspired the Entourage TV show characters.

The Goldbergs
Meet the real-life Goldbergs and learn how much of the show is true.

Saving Mr. Banks
Meet the real Mary Poppins author and learn the truth behind her battle with Disney.

The Devil Wears Prada
Was the fabric of the story spun with fact or fiction?

Adaptation
Was the actual Susan Orlean okay with the movie portraying her as a drug-snorting mess?

The Big Lebowski
Meet the real life Dude behind the Dude.

Patch Adams
Meet the real-life doctor who is the basis for the Robin Williams character.