War / Political Movies Based on True Stories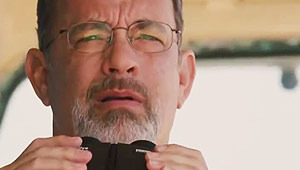 Captain Phillips: History vs. Hollywood
War
| Are the facts hijacked along with the ship?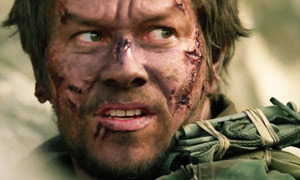 WATCH

Mark Wahlberg is Ambushed in the Lone Survivor Trailer
War
| Based on the book by Navy SEAL Marcus Luttrell.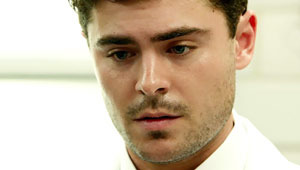 WATCH

Parkland Trailer Features Zac Efron as the Doctor Who Tried to Save JFK
Political
|
Parkland
recounts the events on the day of the JFK assassination from a variety of perspectives largely unexplored by related films.
ALL TRUE STORY War MOVIES
Go behind enemy lines as we present our research into true war movies. Here, you will also find political movies inspired by true stories. Whether it's a mission to rescue civilians trapped in a country that has turned hostile like in Argo, or a ferocious battle to stop the Persian invasion of Greece like in 300, war movies based on true stories often provide a suspense-filled, unflinching glimpse at what it's like to be on the tripwire of death, facing constant fear while functioning on adrenaline and the desire for self-preservation. Of course, some movies only embrace the heroism and explosions, while leaving out the brutal reality. We attempt to confirm the truth and fill in the gaps.

Lee Daniels' The Butler
Does The Butler serve up the truth or mostly fiction?
Diana
Does the Diana movie reproduce the truth as well as it does the fashion?

Captain Phillips
Climb aboard Tom Hanks's character's cargo ship as we explore the facts behind Captain Phillips.

Argo
Go undercover and discover the truth about the daring escape.
300
It's full of great fight scenes and lots of blood, but is the story accurate?
Breach
Investigate the FBI Agent who betrayed his country, religion and family.

Charlie Wilson's War
Did this congressman single-handedly beat the Soviets?

United 93
Meet the heroes and investigate the story behind the film.

The Pianist
Did you know that director Roman Polanski had himself been a prisoner of the Polish ghetto during WWII?

Men of Honor
Meet the real Navy diver who lost his leg but not his ability to overcome his circumstances.

Schindler's List
As a result of refusing to obey, he saved the lives of nine hundred.

Not Without My Daughter
Meet the mother and daughter who escaped from Iran.