Serial Killer Movies Based on True Stories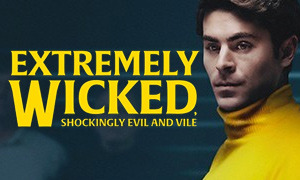 Extremely Wicked, Shockingly Evil and Vile: History vs. Hollywood
Serial Killer
| Does this story of serial killer Ted Bundy butcher the facts?
Is this Man the Zodiac Killer?
Serial Killer
| Son is convinced that his deceased father was the Zodiac killer.
ALL TRUE STORY Serial Killer
They've caused us to question our seemingly normal neighbors. They've made us far more weary of strangers, and they've kept us awake at night wondering if the creek from downstairs was a natural "house noise" or an uninvited guest on his way to slice us to pieces. Yet, we can't stop watching these real murder movies, because in some twisted way, we're addicted to the nerve-racking excitement that they induce. Join us as we take a stab at thoroughly exploring the following serial killer movies based on true stories. See pictures of the actual killers behind these real life murder movies.

Extremely Wicked, Shockingly Evil and Vile
Does fiction suffocate the facts in this Ted Bundy film?

Zodiac
Who is the Zodiac? Read an eyewitness account, view photos and more.

Monster
Is she really the first woman serial killer? Meet the real Aileen Wuornos.